Our Community
The seven pastoral properties that make up Williams Cattle Company are part of a vibrant and dynamic South Australian outback community.
The main service town is Coober Pedy, which is situated on the Stuart Highway, 850 km north of Adelaide. Coober Pedy is renowned as the opal capital of the world. Tourists flock there, especially in the cooler winter months to learn about the opal industry and marvel at the subterranean life style of much of the population of 3000 that live in underground dugouts. As a service town, there is an excellent supermarket, a hardware store, a post office, service stations, mechanical supplies and other local businesses. There is a hospital, doctor, chemist and a dentist visits on a regular basis. Coober Pedy Area School caters for the educational needs of the local community.
The famous Mail Run operates out of Coober Pedy twice each week. Peter Rowe, our wonderful mail man, drives the 600km round trip, bringing the mail, parcels, and fresh groceries to the stations and the mail to the towns of William Creek and Oodnadatta.
Social events are a critical part of outback life. Coober Pedy hosts a race meeting and gymkhana each August, the Opal Festival in June and other events from time to time. The Coober Pedy Saints Football Club is reforming in 2018 and whilst it is unrealistic for our staff to participate on a regular basis, a visit to town for the odd home game is a possibility.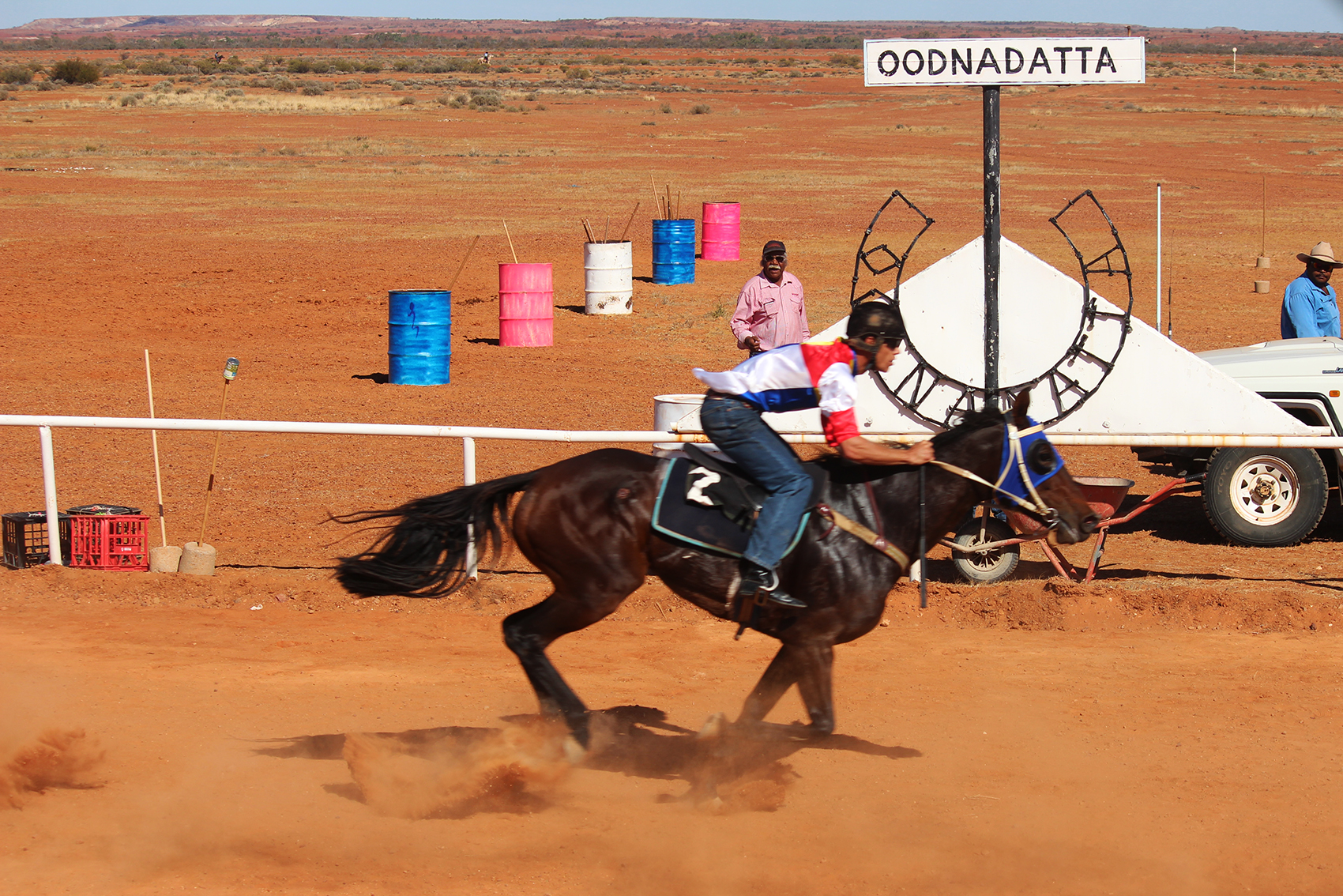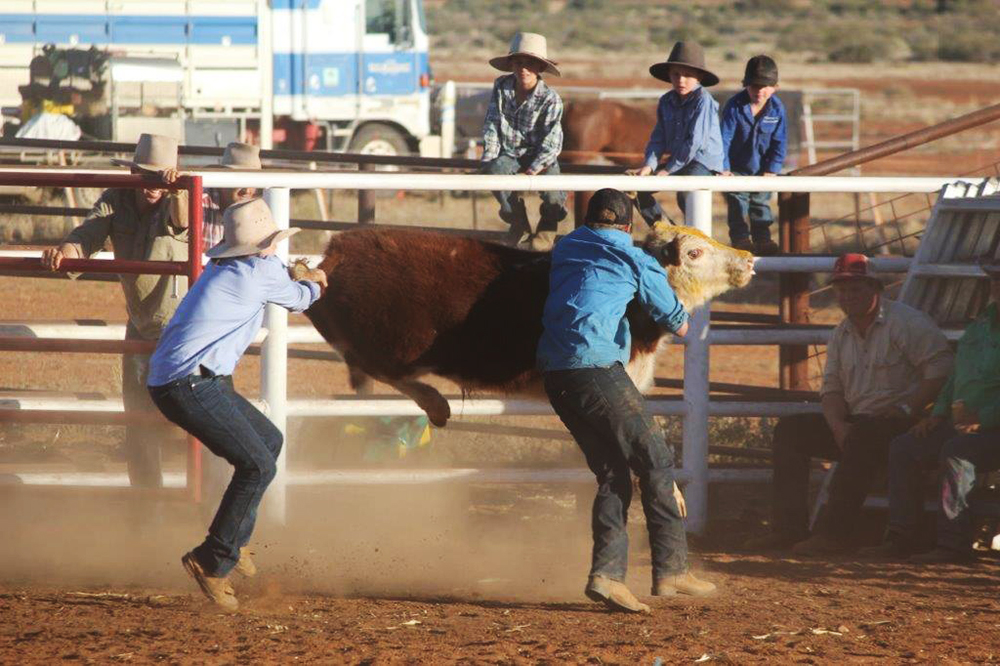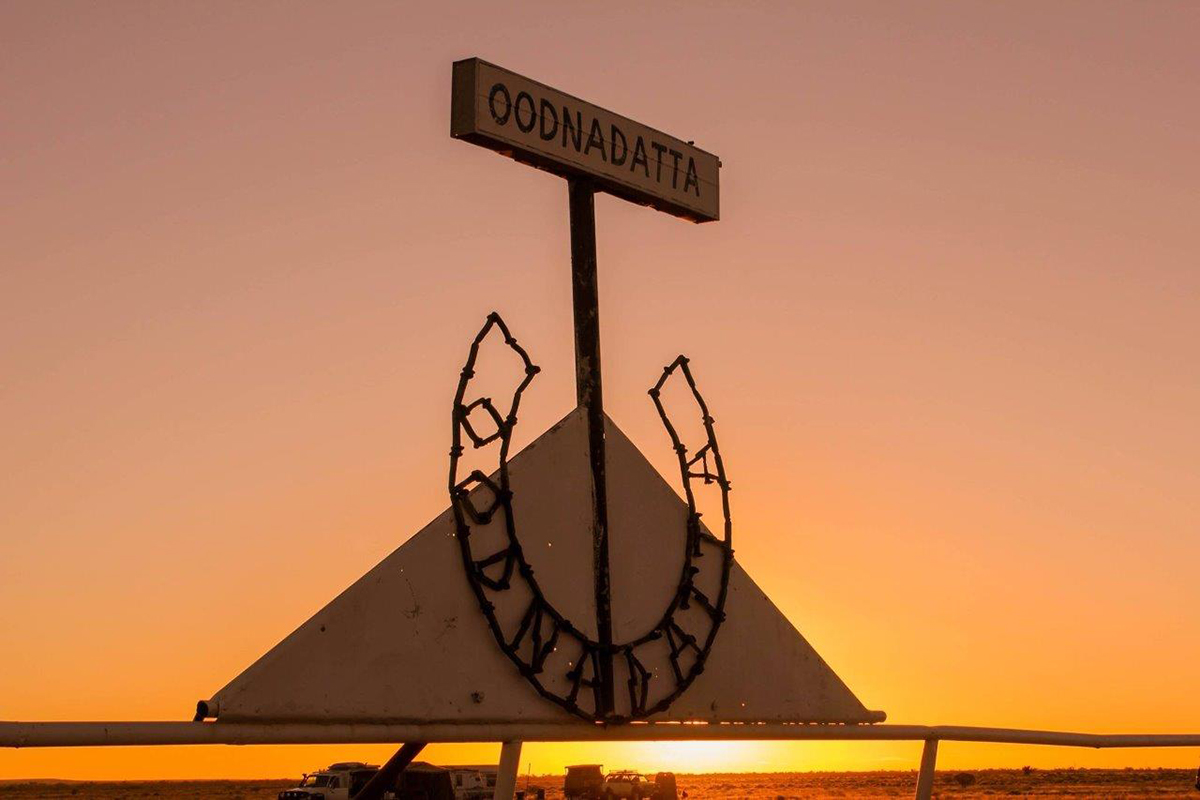 Oodnadatta is situated 200 km north east of Coober Pedy on The Kempe Road. Home of the famous Pink Roadhouse, Oodnadatta provides services to its community and the outlying stations that include a Post Office, fuel, basic groceries, a hotel, and a clinic. The RFDS visits regularly for clinics and a dentist and vet also provide clinics occasionally during the year. Oodnadatta is also an important tourist hub.
The Oodnadatta Racing and Horse Sports Club plays a critical role in our community. Each year ORHS hosts three exciting community events, all at the well-equipped race course facility. In March, the Oodnadatta Town Team vs the Local Stations Team in a 20/20 cricket match, followed by a light dinner and dancing. In May the Races and Gymkhana are held and in July the Campdraft and Bronco Branding are held over two days. From time to time other events such as The Variety Bash or Shit Box Rally pass through Oodnadatta, with ORHS playing an active role in the provision of a venue and catering.
www.oodnadattaraceclub.org www.broncobrandingsa.com.au

Facebook: Oodnadatta Racing & Horse Sports Club.
Facebook: Oodnadatta Campdraft
Whilst William Creek may have a small permanent population, it is another important community centre. William Creek Hotel is a popular tourist destination and with its proximity to Lake Eyre, and with Wrights Air based in town, there is often plenty going on.
Like Oodnadatta, William Creek has excellent facilities and hosts a Gymkhana meeting in March or April each year, and a Bronco Branding meeting in August. It, too, plays host to other events from time to time.